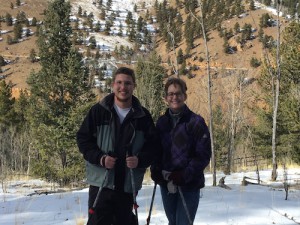 I am a young professional living in Colorado Springs.  I am from Albuquerque, New Mexico and I love going back for the International Balloon Fiesta every year, which I highly recommend!
I am married to my husband of almost 3 years who is a software architect and entrepreneur. I enjoy running long distance and reading all sorts of books.  Hiking, swimming and trying new things has become my passion since moving to Colorado.
I attended the University of Colorado at Colorado Springs where I received a Bachelor of Innovation in Business Administration. I have since started working towards my MBA in Marketing because I wanted to solidify my knowledge and I couldn't get enough of school!
What is so great about marketing?
Some people think that marketing is just a way to sell a poor product or service masquerading as quality. In some cases, that is true. Sometimes marketing is not authentic and does not tell the whole story. Other times, marketing is promoting a truly great product or service.
I love marketing because there are always new challenges and new ways to utilize a great toolkit of resources. Having had the privilege to work for truly great companies has given me my love for marketing as I know the idea I am promoting is ultimately helpful.